This Year Of Recovery Has Been One Wild Ride
By Cara DeGette
GPHN Editor
The year started off with big hopes. A new president who would take the COVID-19 epidemic seriously, a vaccine roll-out that would get the world spinning on kilter again, and allow us all to return to our regular routines.
The Jan. 6 insurrection at the U.S. Capitol proved a shocking reality check for many Americans. Ongoing resistance to getting the shot has proven frustrating to public health officials, and have led to yet another scary surge in the circulating virus.
But in many ways, the year that is drawing to a close was filled with victories small and large — including the return to in-person learning, in-person events and in-person living. Here's a look back.
January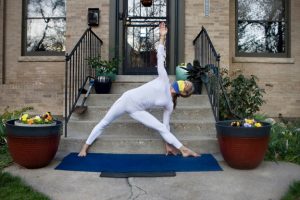 The year 2020 left many of us feeling a little … bloated. Blame it on closed gyms and, well, lots of snacks, but one thing was certain: Many Park Hillians freely admitted the need to lose their COVID-19 — pounds, that is. Local fitness gurus dished out advice for jump-starting solid workouts to make their New Year's resolutions a reality. Many of them are also owners of local gyms and fitness centers, and shared their stories of how they coped during a year when their businesses were closed. The following is sound advice for any time of the year:
— Do Burpees, Lunges and Push-ups
— Just Keep Moving
— Breathe, Move, Walk
— Be Kind To Yourself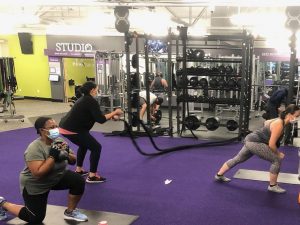 The crowds started heading to the high country, but with the pandemic in high season, some locals weren't as keen to strap on the skis just yet. A community survey of 788 Colorado skiers found nearly one-third were considering sitting out the 2021 winter.
Columnist Penfield Tate, describing the year 2020 as one of the worst we could have imagined, bids it good riddance. He highlights a list of incoming President Joe Biden's cabinet and staff, including Deb Haaland, the first Indigenous person appointed Secretary of the Interior, Michael Regan, the first African American to run the Environmental Protection Agency and Janet Yellen, the first woman to serve as Secretary of the Treasury.
February
In a GPHN exclusive, Park Hill Librarian Tara Bannon Williamson described the many ways that public libraries have evolved during the pandemic, including curbside service, virtual programming and improved technology. And, yes, they still have books. Photo by Alicya Tebo
In recent years Park Hill's annual  parade to honor Martin Luther King, Jr. has grown to include hundreds of kindergarten, first and second grade students from all four neighborhood schools. The young students gather in Turtle Park and march to Montview Boulevard Presbyterian Church at Montview and Dahlia, where the civil rights leader spoke in 1964. There, on the steps of the church, they sing "We Shall Overcome." The ongoing pandemic made the parade impossible this February. So instead, organizer and Park Hill Elementary teacher Erika Neale cooked up a plan to have students create signs of peace and joy to be displayed throughout the neighborhood. "This event serves as a reminder that we must continue to work on Martin Luther King Jr.'s dream," Neale noted. "As a community, we must come together to ensure that we work towards dismantling racism. There is still a lot of work to be done, but by educating children there is hope and light that 'we shall live in peace someday.' "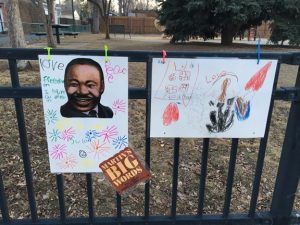 It may be February, but the expected rollout of vaccines has many kids (and parents) thinking about a summer of camps ahead — a most welcome thought, as 2020 was a bust.
The neighborhood group Save Open Space Denver launches a petition drive for a ballot measure to protect the conservation easement on the Park Hill Golf Course land.
The Denver City Council approves the group living ordinance, allowing up to five unrelated adults to live in the same household. The zoning change was not without controversy — activists attempted to repeal the change in November.
March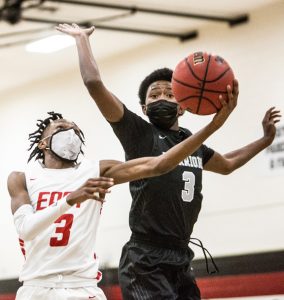 The vaccine rollout is underway, initially for people 65 and older. But getting shots into the arms of hundreds of thousands of Coloradans is proving harder than expected. The state has no centralized system for vaccines, leaving many people finding themselves maneuvering through an online maze, trying to find available appointments. At the Dahlia Campus for Health and Well Being in Park Hill, a planned vaccination clinic for people of color ages 70-plus was inexplicably cancelled by the state, leaving staff scrambling.
The East Angels boys basketball team trounced rival Northeast Warriors. The game underscored how radically high school sports has had to adapt in pandemic times, with athletes wearing masks and playing to empty auditoriums.
Ongoing safety concerns over traffic sparks a push for the McAuliffe International Safe Routes to School project. The city's $1.2 million project is designed to improve sidewalks and intersections in Park Hill that are most frequently used by students to get to and from school.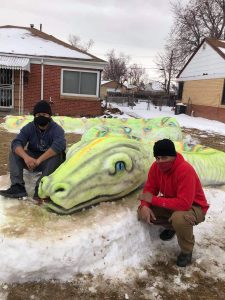 Denver planners launch what it calls a "visioning" process for the Park Hill Golf Course land. Critics contend the property, which is protected by a conservation easement, should not be the target of proposed development.
Deep budget cuts in the city's Parks and Recreation Department inspires Greater Park Hill Community and City Park Friends and Neighbors to mobilize volunteers to plant and maintain the flower beds at City Park.
April
A big, sloppy late winter snow inspired Morn Mosley II and five of his siblings to build a massive 77-foot snow snake in front of their Park Hill home. Images of the snake made the local broadcast news and then bounced around the globe, appearing on stations from the Philippines to Japan, Dubai to Suriname.
Marking Earth Day on April 22, GPHC, Inc. Chair Tracey MacDermott reflects on all that is possible to save the planet. Park Hillian Madeleine Senger, an 8th grader at McAuliffe, provides sound advice on how people can reduce their carbon footprints, including making their homes 100 percent energy renewable, planting trees, walking more, cutting back on meat and not idling cars.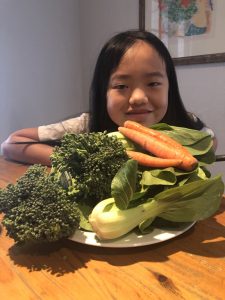 Park Hill is home to dozens of independently-owned businesses — including restaurants, bars, gyms, salons, dentists and other health providers, specialty shops, and performance and music venues. The pandemic meant a tough year for all of them. In April many local entrepreneurs weighed in on the challenges of readjusting and at times reinventing their businesses.
Vaccine rollout cheers continue. After a year of cancelled events and fundraisers, Greater Park Hill Community, Inc. tentatively plans to move ahead with the annual neighborhood-wide Yard Sale in May, the Garden Walk in June, the Park Hill Parade on July 4 and the Home Tour and Street Fair in September.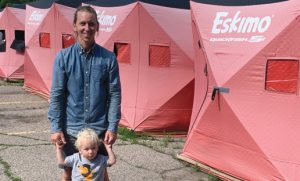 May
News that the Park Hill United Methodist Church/Temple Micah would host a temporary Safe Outdoor Space for people who are unhoused was met with mixed response. The plan was that up to 50 people would move into the SOS site in the parking lot of the church, at Montview and Glencoe. In a fenced-in enclosure with 24-hour security, they would live in heavy duty tents with electricity, and have access to bathroom facilities, showers, laundry, regular meals and services designed to help them get back on their feet. Many neighbors were welcoming, and signed up to volunteer. A vocal group of opponents, however, sued to try to stop the program in Park Hill.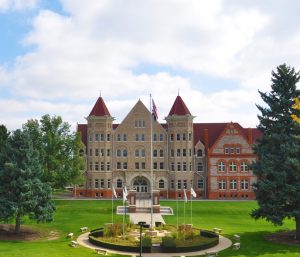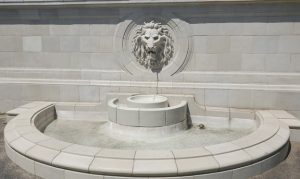 The Denver-based Urban Land Conservancy announced a plan to purchase the 25-acre Johnson & Wales campus at Montview and Quebec and preserve the buildings for community-serving uses, including education and affordable housing and a cooking school. Denver School for the Arts, St. Elizabeth's School, the Denver Housing Authority, the Urban Land Conservancy, BuCu West/The Kitchen Network and Archway Communities will all be on the campus. Johnson & Wales closed its Denver campus at the end of the 2021 school year.
The Park Hill Garden Walk bloomed after a year of pandemic dormancy. Eight gardens were featured this year, highlighting flowers, fishponds and artists working en plein air.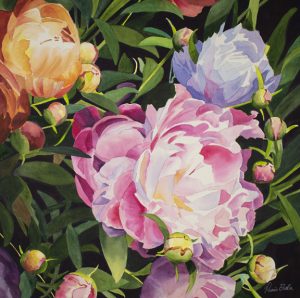 The Robinson House, believed to be the oldest remaining homes in Park Hill, was briefly threatened with demolition. At the 11th hour a new buyer emerged who was committed to saving the iconic Queen Anne-style house at 35th and Albion Street from the wrecking ball.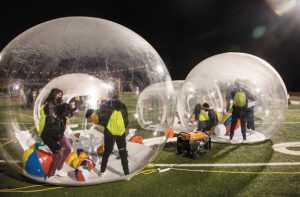 June
Summer returns, with the promise of migrating birds and the Park Hill Garden Walk.
Denver Parks and Recreation unveiled its much-heralded $4.7 million restoration of City Park's Sullivan Gateway. The grand entry to the park, which faces Colfax Avenue at the East High Esplanade, had fallen into disrepair in recent years. The work included restoring the Lions Head Fountain that faces Colfax Avenue.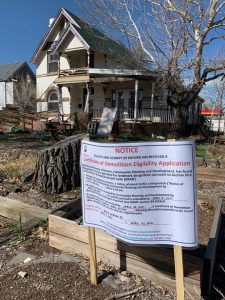 Columnist Penfield Tate weighs in on the Big Ideas taking shape under the dome, as the legislature scrambled to an end of its 2021 legislative session. Transportation, Insurance and Health Care are all still hot topics.
Like so many other events, the 2020 East High School prom and after-prom party fell victim to the pandemic. But the much ballyhooed event was back for 2021, and parents of the graduating class went all out creating a carnival to remember.
July
The Park Hill Parade returns after a year hiatus. Parade founder and organizer Justin Bresler highlights the chance to revisit the mission of the annual parade as a community-building event. In the aftermath of the Black Lives Matter Movement, the parade, held on July 4, can be an opportunity for local leaders to revisit the meaning of freedom and reemphasize what it means to be One Park Hill.
Citing ongoing collusion between city officials and Westside Investment Partners over plans to develop the Park Hill Golf Course land, Save Open Space Denver files a lawsuit to stop the city from using taxpayer resources to benefit the developer. The 155-acre parcel is protected by a conservation easement. The plaintiffs include former Mayor Wellington Webb and 13 other former lawmakers and community leaders.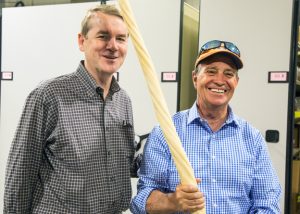 The Rocky Mountain National Wildlife Refuge just north of Park Hill gets a $1 million annual budget boost, establishing the site as a flagship for urban conservation education. In other news, its program to help bring black-footed ferrets back from near-extinction is thriving.
A spike in traffic accidents, collisions and hit-and-runs all over the neighborhood prompts cops and neighbors to warn people to put down the phone and slow down.
Yes for Parks and Open Space activists collect enough signatures for a November ballot initiative that would require a citywide vote to lift the conservation easement at Park Hill Golf Course. Westside Investment Partners, which wants to develop the property, responds by launching its own dueling petition.
Neighbors turned out for an open house welcoming the temporary residents of the Safe Outdoor Space at Park Hill United Methodist Church.    
August
The years-long controversy over the pocket-sized public park at 29th and Fairfax continues. The park, in the middle of the Park Hill Commons development, was the result of a land-swap deal that was negotiated by Denver's deputy parks director Scott Gilmore. As the project nears completion, the cost to build it spikes to $1.2 million, far higher than what was promised to the city council. And, in the latest twist, the city hired the company owned by Gilmore's brother and other family members to build the park. The latest leaves many observers incredulous.
The reappearance and roar of airplanes flying overhead jars some residents, who carry lingering memories of Stapleton Airport operating next door. Denver International Airport officials say the increased air traffic overhead is due to airplanes being temporarily rerouted during construction being done on one of its main runways.
Thanks to vaccinations, Denver continues to mark the return of pre-pandemic events, including Helen Wolcott's twice yearly art and jewelry show in Park Hill and competitive cycling returning to the streets of downtown.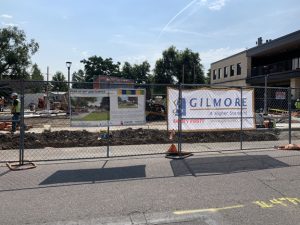 September
Opponents of the Safe Outdoor Space at Park Hill United Methodist Church/Temple Micah continue their efforts to shut down the site, filing a second lawsuit over the temporary camp that is providing unhoused people with shelter and services. The suit leaves many neighbors frustrated, who note the "vast majority" of the neighborhood has been welcoming, including volunteering and dropping off donations of food and clothing. The camp is scheduled to close at the end of December.
Citing delays occurring in the construction industry, Denver officials announce the $1.2 million Park Hill's Safe Routes to School project will be delayed for up to a year.
A whopping 13 ballot measures are approved for the November citywide ballot, including a controversial $190 million arena at the National Western Complex that is heavily promoted by Mayor Michael Hancock. Four additional city bond projects include proposals for new libraries, sidewalks, bike lanes, playgrounds, athletic fields and facilities for people experiencing homelessness.
Historic Denver announces a new project highlighting 50 places across the city that are worthy of taking steps to protect and preserve because of their historical significance. Six of those are in or just outside Park Hill: Whatley Chapel at the Johnson & Wales campus, Bear Mountain and Monkey House at the Denver Zoo, Stedman Elementary School, the Moorish Revival House at 1585 Glencoe St., The Robinson House at 3435 Albion St. and the Shops at East Colfax and Quebec Street.
The Park Hill Home Tour and Street Fair returns, with six featured homes and a daylong fair with booths, food and entertainment on Forest Parkway.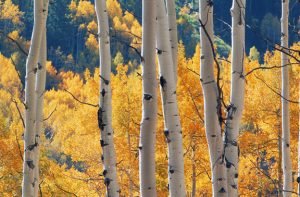 October
The board of Greater Park Hill Community, Inc., the Parks and Recreation Advisory Board, and former Denver Mayor Wellington Webb all agree: The conservation easement protecting the Park Hill Golf Course land should be respected. At a press conference launching the Yes on 301 efforts, Webb likens the battle to David versus Goliath. "This has to do with the future of Denver," Webb says. "Do you want more open space and green, or do you want more developed building out every site they can find?" The previous month, the GPHC board voted overwhelmingly to endorse Ordinance 301 on the November ballot— and oppose the developer-sponsored Ordinance 302. Their vote follows a community survey showing 77 percent of Park Hill residents support keeping the land open space — and a unanimous 2020 resolution by the Parks and Recreation Advisory Board that Denver should buy the property from the developer for a park.
November
By nearly 2-1 margins, Denver voters approve Ordinance 301, the Save Open Space effort that would require additional voter-approval to lift the conservation easement at the Park Hill Golf Course. And, they reject Ordinance 302, the developer's competing effort to neutralize 301. Open space advocates celebrated the clear victory, but in a prepared statement the developer indicated no plans to back down. "We have heard that city residents want to understand more details about what the future of the golf course can be, and we look forward to showing how much better we can do than a defunct golf course for our community, our environment and future generations," said Kenneth Ho, a principal with Westside Investment Partners.
Voters also approve four Denver bond measures for improvements, but soundly reject Mayor Michael B. Hancock's plan for a 10,000-seat arena. Observers described it as the biggest defeat of the mayor's political career. Voters also reject efforts to overturn the city's group living ordinance, raise taxes on cannabis and punitive crackdowns on people experiencing homelessness.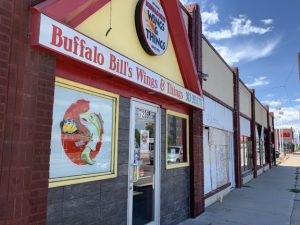 Also on the November ballot, Denver Public Schools board president Carrie Olson wins reelection in District 3, Michelle Quattlebaum wins a seat in District 4, and Scott Esserman wins an at-large seat.
Boy Scout Troop 62 turns 100. The second oldest troop in Colorado celebrates by throwing a huge party at the Masonic Lodge, complete with an obstacle course, a dunk tank, magnetic fishing, an air cannon, a Rain Gutter Regatta and a s'mores station.
Pastor Nathan Adams, of Park Hill United Methodist Church, is announced as this year's recipient of the J. Carlton Babbs award, honoring people who have made significant contributions to the neighborhood. Under Adams' leadership, his church opened its heart and its parking lot to unhoused people — the Safe Outdoor Space that had been the source of so much controversy earlier in the year. "It was as simple as, 'we are a church, we have a parking lot, and this is what we need," Adams says.