Local Photographer Melanie Weiss-Turner, On Decisive Moments, The Color Of Light, And Framing The Shot
Interview by Cara DeGette
Editor, GPHN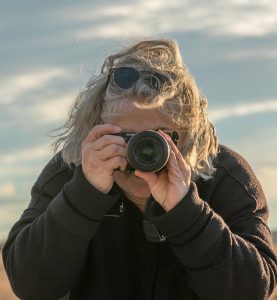 Cake Crumbs Bakery, which often features the work of local and regional artists, will exhibit the photography of Melanie Weiss-Turner during the month of March.
An architect by training, Weiss-Turner and her husband moved to Colorado from Chicago, and have lived in Park Hill for more than 30 years, raising three children.
She retired three years ago following a career that included designing and managing public sector building projects for entities including the University of Colorado Health Sciences Center, Denver Public Schools and the U.S. Government Services Administration.
Cake Crumbs is Weiss-Turner's first photography exhibit, and the collection includes photos taken in Colorado, and places she's traveled in the United States and abroad.  A wine and cheese opening is scheduled at Cake Crumbs, at 2216 Kearney St., on March 7 from 3 to 6 p.m. – to which everyone is invited. Weiss-Turner spent a few minutes in February to share her thoughts on photography, art, and what inspires her.
Greater Park Hill News: How long have you been a photographer? Have you been mentored or formally trained by anyone?
MWT: I am most influenced by my mother, who was a painter and exposed me to all forms of art from a very young age. One of my clearest memories from my childhood, when our family spent summers in New York, is walking Manhattan from end to end. Each summer she toured us through The Metropolitan Museum of Art, MOMA, the Guggenheim, the Whitney and galleries. My younger brother calls these the "death marches," as my mother eschewed taxis and buses. But these tours imprinted a vocabulary of artistic expression in my mind. We also took long walks at Jones Beach and Sunken Meadow, collecting smooth flat grey stones for the paths in my mother's garden. It is not an accident that my brother and I became architects and my sister an art teacher – and we all love to walk.
I remember specifically an exhibit of the work of Henri Cartier-Bresson at the Art Institute of Chicago, which introduced me to the genre of street photography where a decisive moment is captured. He has remained one of my favorite photographers.
A random connection with a fellow traveler in Istanbul reinforced my growing passion for photography. He introduced me to the photography of Alex Webb, another believer in walking to experience and capture the emotional vibrancy of the street. When I was looking to replace my camera I reached out to the Denver photographer Katy Tartakoff. Her black-and-white group portraits captured in a moment the deep connections of her subjects and her meticulous artistry resulted in beautiful images. She has generously mentored and befriended me. She has exposed me to the joy of grabbing my camera and tripod at dawn in zero degree weather to capture the light on hoar frost in Kiowa or in the middle of the night to witness the arc of the Milky Way reflected on Echo Lake.
I am not a professional photographer, I am just a passionate observer through my photography. To quote Cartier-Bresson, "To take a photograph is to align the head, the eye and the heart. It is a way of life." I have been using a camera from a very young age, starting with film cameras and moving to digital photography as the technology became available.
GPHN: What inspires you to shoot?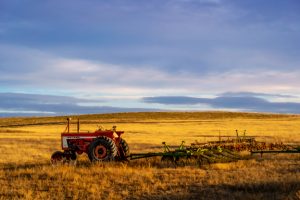 MWT: Whether I am in close proximity to the familiar or traveling afar in unfamiliar cultures, I am constantly thinking about framing and composing what I see; about the color of the light on forms, which is constantly changing. While I respond strongly to color, pattern and light, I am also considering what about the landscape, the culture and the people moves and challenges me.
GPHN: What do you look for – whether it be places or people – when you are out with your camera?
MWT: I am not sure I am looking for something specific. I am always waiting to be surprised. I am waiting for the light to cast shadows and transform the colors around me. I am waiting for someone to enter my frame to transform an alleyway in an instant to a story about that place.
GPHN: A few rapid-fire questions: What camera do you use? Do you shoot black and white? How much do you digitally manipulate your images?
MWT: I use a Sony A7 R iv, which is a mirrorless camera.  My camera captures all images with color data. Often when I bring the photos into Adobe Lightroom and Photoshop I believe that the subject and the way the light falls on it is stronger in black and white. Sometimes when I am shooting I have already seen it as a black and white image. Initially I was very wary of using software to "manipulate" my images but I realize that even in a darkroom one is dodging and burning to improve the exposure and remove distracting elements. I use Adobe Lightroom and Photoshop to bring the image closer to what I remember as the experience at the time I took the photograph.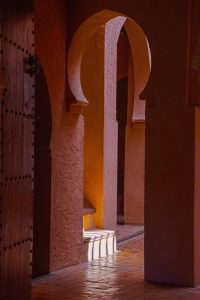 GPHN: What has been your favorite place so far to take your camera?
MWT: Around Denver I keep returning to City Park and Rocky Mountain Arsenal. These places are always changing with the seasons and at different times of the day. I loved Morocco, with its mélange of Berber, Jewish, Christian and Arab cultures.
GPHN: Where have you not yet been but are itching to go photograph?
MWT: Shiprock in the Navajo Nation in New Mexico haunts me with its stark beauty. Katy [Tartakoff] and I have planned a trip to Shiprock and the Bisti Badlands this spring. Cartagena, Colombia with its varied neighborhoods, the Caribbean Sea, and rivers is on my long list of foreign destinations.