Park Hill Native Mattie Toll, On The Passion, Challenges and Delights Of Being Part Of The Pod
By Reid Neureiter
For the GPHN
Park Hill native Mattie Toll grew up just a jump across Colorado Boulevard from the Denver Zoo. That proximity to the zoo and its youth programs, as well as the programs offered by Stapleton's Urban Farm, put her on a path to achieve her lifelong dream of becoming a professional dolphin trainer. A graduate of DSST Stapleton and 2017 graduate of Pomona College, Toll, now 25, has worked for the past two years as assistant trainer of bottlenose dolphins at Atlanta's Georgia Aquarium. While home visiting her family over the holiday break, she talked with the Greater Park Hill News about her journey from the Rocky Mountain West to a life working with marine mammals.
GPHN: Denver is nowhere near an ocean. When did you first want to become a trainer of aquatic mammals?
MT: I was fortunate to experience marine mammals at zoological facilities from a young age, from sea lions at Denver Zoo to killer whales at SeaWorld. As I learned more about killer whales – their intelligence, power, and sophistication – I was completely hooked on working with marine mammals and conserving all animals as a career. Access to early animal experience at Denver Zoo and The Urban Farm made me believe I could pursue this long term.
GPHN: How did you go about becoming a dolphin trainer?
MT: The short version is that I worked really hard and got really lucky. I attended Pomona College and studied biology with a minor in psychology. I got my SCUBA certification while I was in school as well and took swimming classes to prepare for the rigorous swim tests required before job candidates even get an interview. Finally, since the field is so competitive, I got as much animal experience as I could starting young at The Urban Farm, volunteering at the Denver Zoo and Dumb Friends League, a summer job at Playful Pooch Dog Daycare and Boarding, and marine mammal internships at the Indianapolis Zoo and Georgia Aquarium. In the summer of 2017 I was lucky to be offered a seasonal position working with dolphins at SeaWorld San Diego, and later that year a full-time position opened at Georgia Aquarium. I've been here since February 2018.
GPHN: What are the responsibilities of a dolphin trainer?
MT: Every day is different for both trainers and the animals we care for. Our first interactions with the animals in the morning are focused on husbandry behaviors – we use positive reinforcement training techniques to teach the dolphins to participate in their own health care. Throughout the day, we put on public presentations, introduce guests to the dolphins up close during encounter programs, teach dolphins and trainers new behaviors, and enrich the animals through various play sessions. The most time-consuming part of our jobs, though, doesn't involve animal interaction; we spend hours every day preparing diets, cleaning, and maintaining the animals' habitats.
GPHN: Describe the dolphins you work with. How smart are they?
MT: Georgia Aquarium cares for 12 common bottlenose dolphins; all were born in human care at accredited facilities. On average, this species weighs in between 300 and 600 pounds. The fastest recorded swimming speed is 18.2 miles per hour, although they usually cruise between three and six [miles per hour]. Intelligence is very difficult to quantify (even in humans) but dolphins have displayed impressive cognitive capacity during behavioral studies, including understanding concepts like object permanence, generalization, and forethought.
GPHN: How does one train a dolphin?
MT: We use positive reinforcement, meaning that when one of the dolphins does something that we like, we give them something that they like – that could be fish, a toy, a rubdown, ice, or time spent in the water with a trainer they have a strong relationship with. For more complex behaviors, we can use tools such as targets to guide animals through the motion until they understand the idea. If a dolphin doesn't execute a particular behavior correctly, we take a three-second pause and then either try again or move on to something else. If they maintain great attention and energy, we might even reinforce them after that pause because we want to teach that mistakes are okay. Attitude is what matters.
GPHN: What do you do during the dolphin performances?
MT: Georgia Aquarium's dolphin presentation is very complex and requires a lot of teamwork and attention to detail, so behind-the-scenes tasks like operating buoys or helping to move the dolphins so that different animals can participate during the presentation are essential. I also narrate and interact with animals in various segments of the presentation. I interact poolside with many of the animals during the dolphin presentation, and I currently get in the water for a behavior called a dorsal tow: I hold onto the fin on the animal's back as they swim quickly around the perimeter of the habitat. This behavior was fairly simple to learn, but many of our other in-water behaviors are much more complex and can take months or years to begin executing during presentations.
GPHN: Do dolphins have personalities?
MT: Each dolphin definitely has a unique personality, and part of our job as trainers is building relationships with each individual and understanding what each of them finds most reinforcing.
GPHN: Do particular dolphins have favorite human trainers, or vice versa?
MT: Just like with humans, some individual dolphins and trainers seem to "click" immediately, while others take longer to build their relationships.
GPHN: Dolphins always look like they are smiling. How can you tell when a dolphin is feeling good or feeling sick?
MT: Part of our training program is teaching the dolphins to participate in their own health care, including taking voluntary biological samples. Because of this routine monitoring, our veterinary team knows each animal's baseline and proactively keeps them healthy. Additionally, since trainers spend so much time with the animals, we know what behavior is normal for each individual. If their behavior changes even a little bit, we can immediately get those samples and monitor them.
GPHN: Are there any dangers working with marine mammals?
MT: There are always risks associated with interacting with any large, powerful animal. However, we train the dolphins to interact with us safely and build strong relationships with each individual before entering the water with them.
GPHN: The documentary film Blackfish highlighted the controversy surrounding the keeping of performance orcas (killer whales). It also raised questions about how humane it is to keep these highly intelligent animals in captivity. What is your view about the controversy?
MT: Unfortunately, there is an abundance of misinformation regarding the welfare of animals in human care in order to support an emotional propaganda campaign. Accredited zoological facilities like Georgia Aquarium uphold top standards of animal care. We dedicate our lives to caring for these animals, including providing excellent health care, various types of enrichment, and daily exercise. On the flipside, factors like a rapidly changing climate, over-fishing, and pollution are making it harder for dolphins in the ocean to thrive. Having animals in human care provides unique opportunities to study the species and support conservation efforts. Our presentations also connect the public to dolphins by demonstrating how powerful, intelligent, and charismatic they are. My hope is that visitors leave Georgia Aquarium inspired to take positive action for dolphins and all wildlife – the same impact that seeing animals in human care had on me 15 years ago.
GPHN: Are there any federal or state regulations that govern how the animals are cared for or trained?
MT: The United States Department of Agriculture regulates basic aspects of animal care. In addition, organizations such as the Association of Zoos and Aquariums and the American Humane Society hold exceedingly high standards for facilities they accredit – an easy way to tell that a facility cares for their animals well is a certification from one of these organizations. Georgia Aquarium has both.
GPHN: Do you have any advice for a young person interested in studying or working with dolphins?
MT: Just like any competitive field, be ready to work hard for a long time. If you are pursuing a training position, expect the first few years of volunteering, interning, or entry-level work to be mostly cleaning and hands-off learning. Be nice to the people you work with; it's a small field and word spreads quickly. Through all of the obstacles that may arise, always remember that the animals themselves are the reason you're pursuing it.
The Extraordinary Tolls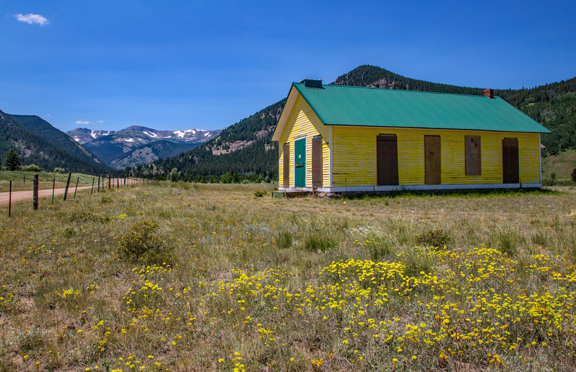 Family Has Deep Roots Preserving Colorado's Wild Lands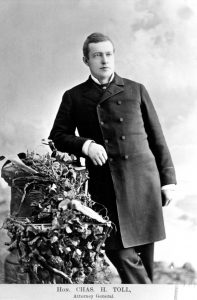 Park Hill native and dolphin trainer Mattie Toll is a member of the fifth generation of Tolls in Colorado, a family that has made important contributions to preserving the state's natural resources. 
According to Mattie's father, Albion Street resident Darwin Toll, his great-grandfather was mining lawyer Charles H. Toll, who first came to Colorado in 1875. Charles Toll eventually served as attorney general for the state from 1881 to 1882. 
In 1893, Charles Toll purchased, for $1 an acre, more than 1,000 acres of land along the South Boulder Creek drainage south of what is now Eldora ski area and west of Rollinsville. That land was the start of what became the 4,000-plus acre Tolland Ranch. 
Toll died unexpectedly in 1901, leaving his widow Katherine Ellen Wolcott Toll to manage. Katherine Toll ignored her late husband's plan to dam South Boulder Creek. Instead, as recounted in a 2015 story published by The Conservation Fund, Katherine and her sons platted the town of Tolland and built the Mariposa Inn, creating a bustling mountain tourist attraction, keeping the valley's natural resources intact and setting the stage for today's conservation legacy.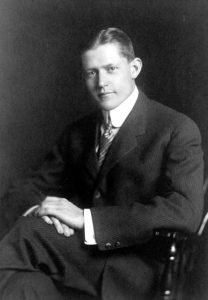 One of Charles Toll's sons was Roger Wolcott Toll, who served as an early superintendent of Rocky Mountain National Park, and later of Yellowstone National Park. Mount Toll in the Indian Peaks Wilderness (12,979-feet elevation) is named in his honor. 
In 1994, brothers Henry Toll, Jr. and Giles Toll (Darwin's father), conveyed a 1,320-acre portion of their inheritance to the United States Forest Service. That cleared the way for establishment of the James Peak Wilderness in 2002 to the west of the East Portal of the Moffat Tunnel. 
And in 2015, another branch of the Toll family (cousins of Darwin and Mattie) executed a conservation easement ensuring that more than 3,300 acres of the historic Tolland Ranch along South Boulder Creek would be preserved from development and dedicated for conservation. 
Today, if you make the scenic gravel road drive from Rollinsville five miles west along the Union Pacific line to the East Portal, you will pass a historic bright yellow one-room schoolhouse that once served the nearby community of Tolland. 
— Reid Neureiter