Neighborhood East Of Park Hill Changing Its Name
By Cara DeGette
Editor, GPHN
Dr. Justina Ford. Photo credit: Denver Public Library, Western History and GenealogyFormer Colorado Gov. Ralph Carr, who worked to protect Japanese Americans during World War II, has also been floated as someone whose memory could be honored in place of Stapleton. Photo credit: Denver Public Library, Western History and Genealogy
In mid-June, amid the intensity of Black Lives Matter demonstrations, DPS School Board Member Tay Anderson issued a salvo by way of a tweet: "The neighbors of Stapleton have ONE WEEK to change their name … if they do NOT we will march through their neighborhood to show them #BlackLivesMatter."
Within 24 hours, Stapleton's Master Community Association announced plans to immediately take all steps to remove the name "Stapleton" as it relates to the community and its operations.
The speed by which the neighborhood's governing body capitulated was surprising to some; others maintain the timing was the critical and deciding factor.
Activists have worked tirelessly for several years to dismantle the name of the neighborhood east of Park Hill that was named for Benjamin Stapleton. Mayor of Denver from 1923-1931 and again from 1935-1947, Stapleton was a member of the racist Ku Klux Klan, and he appointed Klansmen to key roles in city government, particularly in the police department. While they held political power, the Klan terrorized the city's Black, Jewish and Catholic communities.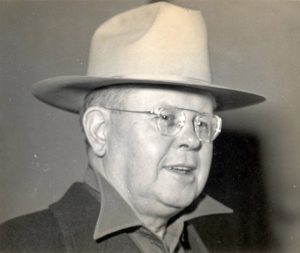 The neighborhood is built on the former site of Stapleton Airport, which closed in 1995. Last year, a community vote to change the name failed, with low turnout. Many elected leaders, including Denver city Councilman Chris Hendon, who represents Stapleton (as well as Park Hill), declined to support the name change.
This time, the deliberations were immediate. On June 17, the 11 elected MCA community delegates gathered to begin the process of erasing Stapleton, including from all branding, marketing, community signage and websites. The MCA plans to submit a resolution to Denver and to the developer requesting the Stapleton name be replaced.
"The current conversation regarding racism and social injustice has increased awareness and education within our community," the MCA announced. "It has become more clear that continuing with the current name is hurtful to many residents of all backgrounds and life experiences. As a community that aims to foster inclusivity, diversity and respect, maintaining the current name only serves to divide us."
Herndon immediately issued a statement of support for the change. "I have asked Mayor Hancock's office to remove Stapleton as the neighborhood identifier from City systems moving forward, as the neighborhood works to identify a new name."
On social media, the councilman's about-face drew many comments of thanks, as well as a healthy share of criticism for being late to the name-changing push.
Still to be decided: A new name for the neighborhood. Informal polls, including by state Rep. Leslie Herod, have elicited numerous possibilities, including Airport Acres, Central Park and Park Hill East.
Others have suggested renaming the neighborhood in honor of people of color who have made significant contributions in Denver and Colorado. Here are a few:
• Webb Gardens, in honor of former Denver Mayor Wellington Webb
• Diggsville, after Gregory Diggs, who was one of the original leaders in the effort to change the name, and who died two years ago
• Dr. Justina Ford, Colorado's first African American female doctor
• Westbrook, after Dr. Joseph H.P. Westbrook, a dentist who infiltrated the KKK in Denver the early 1900s to monitor the hate group's planned activities