Local Authors Find New Inspiration
By Cara DeGette
GPHN Editor
In early August, longtime journalist and Park Hill-based author Jonathan Shikes posted a photo of himself with his first book, Denver Beer: A History of Mile High Brewing, masked and standing next to one of Park Hill's many Little Free Libraries.
Shikes, like many other Colorado authors have, in the ongoing pandemic amid canceled signings and closed bookstores, taken matters into their own hands. In recent months they have book-bombed front-yard book boxes with their new tomes. (See the accompanying Q&A with Shikes.)
In early July, author Helen Thorpe announced her latest work, Finding Motherland: Essays about Family, Food, and Migration The author of the Colorado Book Award-winning Just Like Us, Soldier Girls and The Newcomers, completed her latest book from her Park Hill home office.
"For a long time, I have wanted to collect a series of essays I have been writing about my family and immigration," Thorpe wrote in a letter to friends and family. "During the recent quarantine, I found the time to do so.
"In Finding Motherland, I depict life on the dairy farm in Ireland where my mother was raised, describe how immigrating to the United States reshaped my parents, and share my experience of motherhood. I also celebrate an undocumented mother at our shared public school who faces enormous economic and social challenges largely unknown to many other parents at the school, and describe the labor of men who produce the locally grown food that we all eat. Finally, I look back at the Irish who arrived here in the 1840s and 1850s, in the wake of the potato famine, penniless and starving, in much the same condition as many of the families who are immigrating today."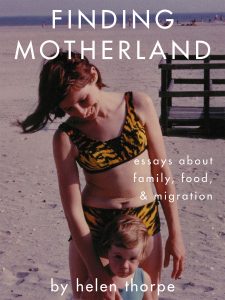 Since her book is only in e-form, Thorpe can't exactly stuff Little Free Libraries. In her note, Thorpe also took the opportunity to remind readers to support independent bookstores – many of which are struggling (she weighs in on this topic on the next page). An excerpt from her first essay in Finding Motherland can be read as an online extra, at greaterparkhill.org/book/milking/.
Finally, the prolific Denver historian Phil Goodstein, who grew up in Park Hill, has published his second of a three-volume history of Denver Public Schools. "No issue has more marked Park Hill over the last half century than debates over its schools," Goodstein told the Greater Park Hill News. "Time and again, residents have bewailed that the schools are not performing as well as they should. Parents have longingly looked to the schools as ideal places to help their children advance in the world. Changes, reforms, and reorganizations have been constant. So have hopes and disappointments.
"All of this comes out in [my] new book, The Denver School Busing Wars. It primarily deals with the tumultuous era from 1969 to 1995 when Denver Public Schools (DPS) was under court order to bus children in the name of desegregation to assure equal educational opportunity."
Goodstein's book is also available at local independent bookstores. For a direct order, call Capitol Hill Books, 303/837–0700.
An excerpt from her first essay in Finding Motherland can be read as an online extra, by clicking here.
Click here to read the Interview with Jonathan Shikes.