The U.S. Senate Race Is Real. Get Engaged. And Vote.
Many of us think of the U.S. Senate as the place where judges are confirmed and some legislation is passed. But in our current life and times, the impeachment of Donald John Trump, and the president's subsequent trial in the Senate, we are all acquiring a better appreciation for the systems of checks and balances in our form of government.
Trump is only the third U.S. president in history to face impeachment. With his trial in the Senate underway as of this writing, many believe that the very foundation of our government is on trial as well, in full view of the world. The proceedings certainly illustrate and magnify the importance of our U.S. Senate.
In Colorado, it's game on. We have a hotly contested Senate race, and we all need to be engaged and vote. The Democratic primary is June 30. There does not appear to be a Republican primary, as incumbent Sen. Cory Gardner has no challenger. Let's examine the race.
The crowded field of Democratic candidates includes Diana Bray, Lorena Garcia, David Goldfischer, John Hickenlooper, Andrew Romanoff, Stephany Rose Spalding, Michelle Ferringo Warren and Trish Zornio. Critter Milton, a financial advisor, is also running, though not a high profile race.
If you have attended any of the forums or debates you will hear many similarities in the candidates on key issues, and a few sharp differences. Personalities and styles differ greatly. You will also see the divide in the Democratic Party between the progressive, moderate and conservative perspectives.
The Democrats have worked to temper the tone of forums – I moderated one – hoping to avoid direct conflict and disagreement. That simply does a disservice to the process as clear differences cannot be fully examined and some candidates can slide by without taking a position on anything. The divide will greatly impact the race, with the "winner" likely not being the most popular but the one who survives the multiple splits in votes.
The question then becomes, can the winning Democratic candidate win a general election against Gardner? Not because the Republican incumbent is so popular – he will likely be less so as the impeachment trial plays out – but because Democrats may not unite around the winner of the primary. Many feel that is what cost Hillary Clinton the presidency in 2016 when many Bernie Sanders supporters went for a walk in the general election.
Gardner is viewed as one of the most vulnerable Republicans up for reelection this year, as he is one of two Republicans running in states that Clinton carried in 2016. The impeachment trial has kept him off the campaign trail for now. As he has no primary, that likely works to his advantage as it eliminates the possibility of missteps – although it limits Gardner's visibility.
On the Democratic side, some candidates are experienced campaigners, including Hickenlooper, Romanoff and Spaulding. Others are new to the campaign trail. Many have interesting and different perspectives, like the scientist Zornio and the psychologist Bray.
Overall, this is one of the most diverse statewide candidate pools Colorado has ever seen. Five women and four men are actively vying for the seat. Most will not have enough money during the primary to go up on TV so it will be necessary for interested voters to go to forums, examine websites, talk to friends and read up on candidates as best you can.
In other words, buckle up, watch and listen carefully and exercise your franchise.
Relying on campaign contributions is not the best way to present the candidates to voters which is likely why many of the candidates support campaign finance reform. Let's take a look at the active candidates and a few key positions that many in our community have been discussing: health care, immigration and foreign policy. First, we'll highlight the Democrats, and then, Gardner.
Diana Bray presents herself as a clinical psychologist, mother, climate justice advocate and proud Coloradan. Bray believes that healthcare is more than a right, it's a necessity. She supports a single payer Medicare For All system. On immigration, Bray supports protecting Dreamers and DACA, wants a revised and clear road-map to citizenship and will abolish ICE. On foreign policy, or national security as she defines it, Bray supports rebuilding and expanding the State Department, viewing diplomacy as our first line of defense, reasserting the war powers of congress as opposed to unilateral presidential action, and divesting in our weapons program. Check her out at dianaforcolorado.com/.
Lorena Garcia is a self-described fighter working to achieve what she calls people-centered change, including campaign finance reform, Medicare For All, the Green New Deal and the abolition of ICE. Garcia also sees healthcare as a basic human right. In addition to her support for Medicare For All, she wants to regulate and lower prescription costs, supports inclusion of holistic and natural methods of treatment, requiring transparency in billing and rewarding innovation in treatment by doctors. On immigration, in addition to abolishing ICE Garcia supports offering businesses that rely on immigrant labor a streamlined and quicker process to bring in new workers, passing the Dream Act and working with countries facing climate change catastrophes to develop a global migration plan. On foreign policy, Garcia supports Central American countries growing their economies and independence from foreign aid. She supports a two-state solution between Israel and Palestine, de-escalating tension with North Korea and recommitting to the Iran denuclearization. See more details at lorenaforsenate.com/.
Dave Goldfischer is a University of Denver professor with a background in international relations and homeland security. Goldfischer supports improving and extending the Affordable Care Act, supports a public option, expanding Medicaid and lowering the qualifying age for Medicare with a step-by-step approach. His immigration policy begins with ending current border policy and the practices of detention centers, ending harassment and arrests by ICE officers, reviving the "Gang of Eight" immigration reform bill and removing Trump from office to reverse the "racist big lie propaganda campaign" by the administration. Goldfischer's foreign policy vision views the coalition of Russian President Vladimir Putin and Donald Trump as weakening democracy and ending America's global leadership role. Goldfischer supports ending Russian interference in U.S. elections.  Read more about him at
goldfischer2020.com/.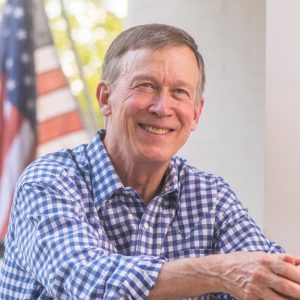 John Hickenlooper is well known, having previously served as Mayor of Denver and Governor of Colorado. After ending a bid for president last year, Hickenlooper turned his sights on the U.S. Senate race. His website currently provides no insights into his policy priorities or specific positions saying only: "John is running for Senate to make Washington work for Coloradans by bringing people together to lower health care and prescription drug costs, to keep our families safe from gun violence, and protect the state's public lands while also combating climate change." In reviewing his record, as governor Hickenlooper did support the expansion of Medicaid under the Affordable Care Act, but declined to have Colorado enter the federal health exchange opting instead for a Colorado-only system. On immigration and foreign policy, in 2015 Hickenlooper supported the resettlement of Syrian refugees in Colorado after the Paris ISIS attacks. See more at hickenlooper.com/.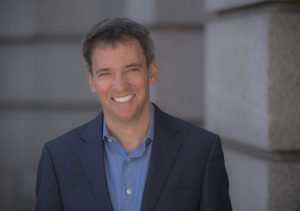 Andrew Romanoff is a former speaker of the Colorado House of Representatives who ran unsuccessfully for the U.S. Senate in 2010. Romanoff supports Medicare For All, including coverage for mental health and substance use treatment, prescription drugs, vision, dental, hearing, maternity and long-term care. Romanoff is the son and grandson of immigrants and cites his personal background as the driving force for his support of immigration reform. Specifically, he supports comprehensive immigration reform to reduce backlogs, provide clear and fair rules for employers and employees, protect the rights of asylum seekers and refugees, supports the Dream Act and DACA and creating a "swift and sensible" process to process the millions of undocumented people in the United States. On foreign policy, Romanoff believes that poverty, conflict, and climate change are the prime drivers of migration and says he would focus on international aid and diplomacy to rebuild what he sees as damaged foreign relations. He also supports relying on technology to enhance and improve the country's military readiness. Read up at andrewromanoff.com/.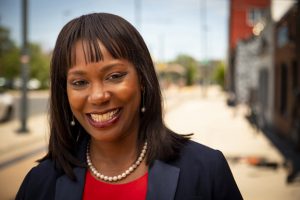 Stephany Rose Spaulding ran for Congress two years ago in the 5th Congressional District, which includes Colorado Springs, and lost to the Republican incumbent, Doug Lamborn. Spaulding sees health care as a right for all Americans, particularly in rural communities, supports the reform and improvement of the Affordable Care Act, and Medicare For All. She supports immigration reform that she views as part of what she terms her 21st Century Bill of Human Rights, along with criminal justice reform, voter protection, income equality and protections against all forms of discrimination. Her foreign relations policy and desire for global security is tied to her stance on environmental justice and a needed response to climate change. She supports the Green New Deal and a Carbon Dividends Plan designed to increase fees on carbon emissions with proceeds going to the American people. See more at stephanyforco.com/.
Michelle Ferrigno Warren is a first-time candidate and the advocacy and strategic engagement director for Christian Community Development Association. Warren's website does not identify a particular health care policy position. On immigration, she advocates for bipartisan immigration reform that unifies families and supplies employers with needed workers in light of the country's worker shortage. She also supports a clear path to earned citizenship and modern and effective border governance that does not rely on a wall but instead uses technology like biometric and satellite data. She supports ending unnecessary detentions, reunifying families, reporting visa overstays and scanning ports of entry to track other sources of immigration. Her foreign relations policy ties to her immigration positions as she references the 71 million displaced persons globally as a result of conflicts and political unrest driving the need for diplomacy. Read up at
michelleforcolorado.com/.
Trish Zornio is a scientist and educator who has worked at hospitals, clinics and universities around the country. At 34, she is a first-time candidate. Her background as a scientist drives much of her platform, including support for universal healthcare and non-elective healthcare provided on a not-for-profit basis, including mental health, vision, dental, physical and cognitive therapies, women's services and more. On immigration, Zornio supports border security balanced with a warm welcome for refugees and immigrants. On foreign policy she supports enhancement of the nation's data security systems and protections for the national grid, and would have U.S. assert leadership around the globe on climate change and diplomatically diffusing conflict. For more information see zornio2020.com/.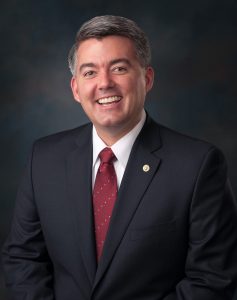 Cory Gardner is in his first term. He defeated Democratic then-Sen. Mark Udall in 2014 by less than two percent of the vote. Gardner describes himself as a common-sense conservative from the Eastern Plains of Colorado and reports that he is ranked the fifth most bipartisan Senator who works across the aisle and delivers results for Colorado. His campaign website touts Colorado as his priority as he supports lower taxes, less government and immigration solutions. Positions on specific issues are not on his campaign website, but some can be found on his official website. There, Gardner expresses his support for access to quality and affordable health care through common sense solutions to expanding coverage and contain costs. He supports repealing the Affordable Care Act, supports allowing insurance to be sold across state lines to encourage competition and price transparency, increasing subsidies to attract health care professionals in small and rural communities and biomedical research and innovation. Although neither his official or campaign websites articulate a formal immigration position, Gardner has sponsored legislation to approve additional visas for Afghan interpreters and support staff, and a measure to prohibit denying visas based on someone working in the state-legal cannabis industry. On foreign policy, he supports strengthening and building alliances in the Asia-Pacific region, sanctions against North Korea, and investing more in the military. Review gardner.senate.gov/ for his official U.S. Senate website and corygardnerforsenate.com/ for his campaign website.
Penfield W. Tate III is an attorney in Denver. He represented Park Hill in the Colorado House of Representatives from 1997 to 2000, and in the State Senate from 2001 to February 2003. A former candidate for mayor of Denver, Tate's opinion column returned to these pages in December. He and his wife Paulette live in Park Hill.
Elevator Speeches
The Candidates In 30 Seconds
Cory Gardner – Republican
Incumbent U.S. Senator
corygardnerforsenate.com
From the video introduction on his website: "We cannot be silenced while the far left bullies Americans into adopting an extremist agenda. We believe in America. We believe in the power of America. We believe that it is morning in America. When it comes to America, you ain't seen nothing yet."
Diana Bray – Democrat
Clinical Psychologist
dianaforcolorado.com
From her website: "I'm a psychologist, mother of four, a climate justice advocate, and I'm ready to stand up to the industries that are destroying our planet."
Lorena Garcia – Democrat
Nonprofit Professional
lorenaforsenate.com
From her website: [Garcia] is dedicated to creating a country where thriving means every individual has access to economic opportunity, no matter where one lives, family origins, gender, race, physical ability, or sexual orientation.
John Hickenlooper – Democrat
Former Governor of Colorado
hickenlooper.com
From his website: "I'm running to give Colorado's priorities and values a voice in Washington. Right now we're represented by a senator who works to undo our progress by voting 99% of the time with Donald Trump and going along with Mitch McConnell's obstruction and partisan political games."
Andrew Romanoff – Democrat
Former Colorado House Speaker
andrewromanoff.com
From his website: "A catastrophic rise in greenhouse gases. An administration consumed by chaos and scandal. An economy that leaves millions of us behind. We're running out of time to rescue our planet, repair our democracy, and restore the American Dream. That's why I'm running for the U.S. Senate."
Stephany Rose Spaulding – Democrat
College Professor and Pastor
stephanyforco.com
From her website: In January 2017, when Stephany Rose Spaulding joined the Women's March on Washington in DC, she was inspired by the sheer force of humanity gathered to repudiate the racism, misogyny and xenophobia of President Trump . . . [Within weeks] she made the decision to run for the United States Congress.
Michelle Ferrigno Warren – Democrat
Nonprofit Professional
michelleforcolorado.com
From her website: "The current fabric of our democracy is at stake and it is going to take all of us leaning into the goodness of who we are and who we believe we can be to move us forward to a place of equity, peace and justice."
Trish Zornio – Democrat
Scientist
zornio2020.com
From her website: Trish is deeply concerned by the lack of scientific representation in Congress. With zero scientists on the U.S. Senate science committee, and many of our nation's biggest challenges requiring expertise in science and technology, Trish is running to bring a fresh voice to Washington.
David Goldfischer  – Democrat
University of Denver Professor
goldfisher2020.com
"This is not a normal election year. We face a real and present danger to our Republic. In Trump, a demagogue has been normalized. We need to stand together, progressives and moderates, liberals and principled conservatives, in the common defense of our democracy."
Critter Milton  – Democrat
Financial Advisor
crittermilton.com
"I am a moderate Democrat, socially liberal and fiscally conservative. We must focus on similarities rather than differences and work together for the common good. Let it snow."
— Compiled by Cara DeGette
Mark Your Calendars
Colorado's Key Caucus and Primary Election Dates
Colorado's political caucus system can be complicated to maneuver, especially for party animals who are just getting started. The following are a few key dates for this year's caucuses and primary elections.
For more, check out the election area of the Colorado Secretary of State's web- site at sos.state.co.us.
Monday, Feb. 3
Last day for voters who are affiliated with a political party to change or withdraw their affiliation if they wish to vote in a different party's primary election for the March 3 Presidential Primary Election.
Monday, Feb. 10
First day mail ballots for the March 3 Presidential Primary Election may be mailed to voters.
Friday, Feb. 14
Last day for voters to update voter registration address to participate in the March 7 Party Precinct caucuses.
Tuesday, March 3
Presidential Primary Election Day in Colorado: All ballots must be received by the county clerk by 7 p.m.
Saturday, March 7
Republican Party and Democratic Party Precinct Caucus day in Colorado.
Monday, June 1
Last day for voters who are affiliated with a political party can change or withdraw their affiliation if they wish to vote in a different party's primary election for the June 30 Primary Election.
Monday, June 8
First day that mail ballots for the June 30 Primary Election may be mailed to voters.
Tuesday, June 30
Primary Election (polls open 7 a.m. to 7 p.m.)
— Compiled by Cara DeGette
Out Of The Running
It may seem like a crowded Democratic field of candidates vying for the U.S. Senate nomination in Colorado. But that's nothing compared to what the line-up looked like last year.
The following are candidates who were once running, but have withdrawn from the race (note: several made their exit last August after former Gov. John Hickenlooper quit his presidential bid and jumped into the Senate race).
Daniel Baer – Former U.S. Ambassador
Derrick Blanton – Punk Rock Politician
Denise Burgess – Construction Company Owner
Ellen Burnes – Economist at CSU
Kerry Donovan – State Senator From Vail
Mike Johnston – Former State Senator from Denver
Danielle Kombo – Medical Recruiter from Douglas County
Dustin Leitzel – Denver Pharmacist
Alice Madden – Former House Majority Leader
Keith Pottratz—Veteran's Advocate From Grand Junction
John Walsh – Former U.S. Attorney
Angela Williams – Current State Senator  from Denver
— Compiled by Cara DeGette