Trading Prom for Snapchat A Surreal Experience
Interviews by Reid Neureiter
For the GPHN
This is the time of year when seniors are usually so very tantalizingly close to that all-encompassing reality of being, as they say, free at last!
We all know that the past three months have been anything but normal. We asked three graduating East High seniors and one DSST Montview senior to weigh in on ways the pandemic and cancellation of physical school and other events has affected their high school finales. Here are their answers, some edited for space.
The Students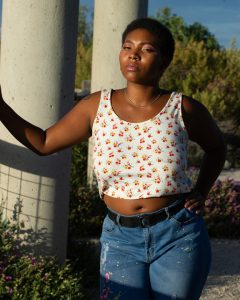 Anali Blue lives in far northeast Denver in the Montbello neighborhood and has attended East all four years. She has been accepted to Howard University.
Natalie Smink lives in Stapleton and has attended DSST Montview for the past seven years. She has been accepted to Yale University.
Marisol Espinosa lives in the Reunion neighborhood of Commerce City and has attended East for four years. She was accepted at University of Colorado, Boulder.
Joe Smith III lives near 7th Avenue in the Country Club neighborhood. He was accepted at NYU's Tisch School of the Arts for film.
The Questions
GPHN: What was your reaction when you heard school on the physical grounds would be canceled?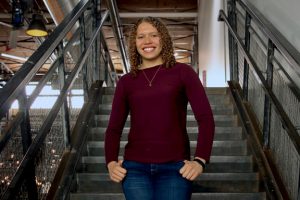 Natalie: It did not sink in at first that I would never physically attend high school again at DSST Montview. I remember on the last day of classes before the initial closure of school, I didn't feel the need to say 'bye to any of my classmates or teachers because I thought that we would be back in three to four weeks and life would continue as normal. I didn't think that I wasn't going to be able to say goodbye in person to the teachers that have done so much for me these past four years or my classmates who have made my high school experience what it was. There was no wind down to the end, it was just over.
Marisol: My dad had COVID-19 and was in the hospital for 34 days – 17 days on the ventilator and 17 days off of it. Also, my grandma had COVID-19. My dad and her are both recovering. So we were already in quarantine. I was hoping somehow we'd be able to finish senior year off like normal. When I got the news, I just felt this sadness and sense of guilt. I felt guilty that I was sad about not having the rest of my senior year the way I had seen my prior classmates get it. I knew why they were doing it, but it just felt like the things I was looking forward to for so many years just got taken away in an instant.
GPHN: How did the at-home/remote learning go? Do you feel that the teachers and your fellow students took it seriously?
Anali: At first, most of things the teachers were sending us to do were very tedious. Then they tried to put big projects on our shoulders all at once. I found myself trying to complete multiple singing and dancing projects, and a 20-page paper simultaneously.
Joe: DPS and the school have been as proactive as they can be, but communication across the board has been a large-scale game of telephone. DPS tells teachers one thing, teachers tell the students another, and everything gets lost in translation.
Natalie: There was definitely a lot of senioritis going on in the senior class because by third trimester of senior year most of us have already gotten into college, so school becomes less about going to classes and more about celebrating our accomplishments over the past four years. However, with e-school we could not have the celebrations that make senior spring special and instead just had classes of what felt like busy work.
Marisol: It was very hard to do virtual learning. East and all of the teachers tried very hard to make it work to the best of their abilities, but it just wasn't the same.
GPHN: What kind of activities and programs were canceled that you had been looking forward to?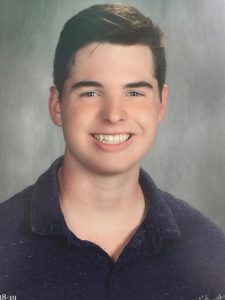 Joe: Everything that I had planned was canceled. The State Speech tournament. Two national tournaments for speech. I compete in original oratory, and I was going to state in oral interpretation. The senior projects in theater were canceled. Normally, all seniors in the theater department direct one-act plays and underclassmen star in them. We have managed to have some performances, but nothing where you get together as an ensemble. I'm not the biggest guy for prom or graduation ceremonies. That matters a lot for some people but if I get a diploma that is good enough for me. And I am mortally afraid of dancing. What feels stolen is not being able to say goodbye to my friends and have a conclusion to this.
Marisol: There are tons of "senior stuff" that got canceled. Our last pep rally, last spirit week, prom, after prom, our annual senior BBQ, a morning where they make us pancakes to celebrate being done with high school, senior checkout, signing "the E" and graduation. We were supposed to travel to Ghana for our choir class. We didn't get to do Pop Show for choir. Our choir banquet and theater banquet also were canceled, but those departments are trying to do a banquet online. I was so excited for this year because it was finally my senior prom. I already had gotten my dress. I was so sad when I found out that it was canceled. It's obviously not the end of the world, but it's still sad that we won't be able to go. I think my family is super sad that there won't be a formal graduation ceremony. I have been into academics my whole life and I know they wanted to celebrate me moving on to college.
Natalie: We were unable to have our DSST Senior Signing day, which is a celebration that brings together all the DSST (and AST) campuses to celebrate DSST's mission of getting 100 percent senior acceptance into college and see where the senior classes will be attending in the fall. Another important thing we do as a senior class at the end of the year is something called Closing Circle. Closing Circle is where all the students and teachers from a grade get together on the last day at school and go around in the circle either giving recognition to a person in the community who had an impact on them in the year or reconciling a relationship. This is supposed to be the last activity that seniors do together at school and is a way to say goodbye to each other and the teacher, which we will have to do virtually this year. I know that it will not feel the same as sitting next to your friends and getting to see the expressions of your fellow classmates. It was also very disappointing to lose my senior soccer season. Our team this year was going to be probably the best one we have had during my four years at DSST. On a personal level, I was on track to become the highest scoring girl soccer player ever at DSST this season.
Anali: One disappointment was the cancellation of the Choir trip to Ghana. We were going to go to Africa, to bring supplies, meet people, visit historic slave dungeons. There was a whole itinerary. Over 50 people associated with the East Choir were going to go. At first, the trip was going to be rescheduled and then it was canceled altogether. Money was paid in advance for a deposit and many families had donated money for the trip to happen. For me, I was fortunate [to have had a lead in the East musical, Sister Act], which closed a week before [the pandemic] all went down. I found that closing Sister Act was a good way to end. [In terms of missing a graduation ceremony], my family put signs up in our yard. My parents and aunt, god-mom, adults who have been close to me, and proud of me throughout my life, are sad they can't celebrate graduation with me. It is almost harder on my family than it is on me, because they are so proud of what I have accomplished.
GPHN: How have you been spending your time during the pandemic? How have you been connecting with friends?
Natalie: When I am not doing schoolwork, I have been trying to get outside and away from my computer as much as I can and meeting up to socially distance hangout with my friends. To connect with friends, I have been doing a combination of internet and in-person meetings. My friends and I have had a few "Underage Happy Hour" Zoom calls on Sunday afternoons where we all get together and talk. We have also had a few social distance picnics where we will meet up in a park, each having brought our own food, and just talk for a couple hours.
Anali: Besides school, I have been doing art, making a dress, and playing video games. I have been connecting with friends mostly through Facetime on the phone. We went on a family walk. I drove by City Park and saw a ton of people very close to each other. I try to stay away from that. Even though the City of Denver is easing some restrictions, I don't want to be caught up in the next wave of infections.
Marisol: During this quarantine, I have spent a lot of time helping my dad recover. Now that he's back home, we have to help him. I'm also trying my hardest to keep my mental health as good as it can be, so I've spent time focusing on that. I've also been trying to go on runs as well as work out and read books. I am a big believer in quarantine, so I haven't seen any of my friends in person. I have Facetimed my friends and kept in touch through texting and through Snapchat.
Joe: I am writing a screenplay and music. I will be going to NYU Tisch to study film and I am getting prepared for the next film I might be able to shoot when this over. To connect with friends, there is a new Call of Duty
. I use social media and texting. It is nice to keep in touch with people. You have to do something for your family or yourself.
GPHN: Is there anything in particular you would like people to know about what you and your high school friends have been going through?
Joe: We are the group least affected by the disease. We are not too worried about ourselves. Most of us want to do as much as we can to keep the world sane and healthy.
Marisol: This whole thing has been crazy. Our high school experience at East for the class of 2020 has been one hell of a ride. We all thought this was the best year to graduate because of how cool it is to be the class of "twenty twenty" but we never knew something like this could happen. I just think everyone wanted to celebrate the end of their high school career the way we thought it should be. There has been a great poem written by Maria Madden, a high school senior at East, that I think perfectly describes a lot of our emotions (see Madden's letter to seniors on page 1).
Natalie: Something that keeps coming up between me and my friends is what to expect next. Like the rest of the world we are waiting to see what the guidelines for social distancing will be over the summer and into the fall, and we are constantly asking ourselves, "Will we get to attend college on campus this fall?" Not knowing whether or not we are going to get to have this experience is frightening for so many of us who have worked so hard to get here.
Anali: I feel like through this crisis, other things have been put in the dark. Even though the pandemic is important, there are bigger world issues we should and could be focusing on. But keep faith Gen-Z! We are going to save the world.
Online Extra: Check out greaterparkhill.org for an online exclusive featuring East Principal John Youngquist, theater chair Matthew Murphy and longtime sociology teacher Michael Hernandez weighing in on the challenges of the past several months.
Related Coverage 
Dear Class of 2020: Letter from a fellow graduate
Thoughts on Leadership: Several Park Hill school principals share their thoughts on education in the age of pandemic.
Pomp and Circumstance: Celebrating Graduates on Eudora Street.
Online Extra: East Principal John Youngquist, theater chair Matthew Murphy and longtime sociology teacher Michael Hernandez weigh in on the challenges of the past several months.