Principals Weigh In On These Trying Times
Editor's Note: As part of our end-of-school-year coverage, we reached out to Park Hill school principals and asked them to share, as school leaders, the challenges and their thoughts on leadership and education in this age of pandemic.
Reasons To Be Grateful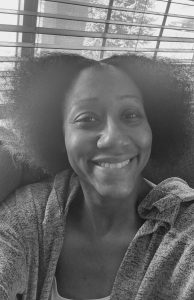 There was no way to know the depth and breadth of impact experienced by COVID-19, when we hurriedly closed the door of our school on Friday, March 13. The weeks that followed – a flurry of questions, anxious thoughts, fear, and grave uncertainty, as we worked to prepare our families and students to acquire technology and adjust at lightning speed to a new way to access learning.
I have always held confidence in the resilience, courage, and perseverance of my community … they are resourceful beyond measure, and are moved with compassion towards one another. I was not surprised to see more than 85 percent of our students engaged in remote learning, consistently from day to day. While this global pandemic has given us space to reassess what is the way that we do school … we pause to look more closely at the inequities in access and assessment now. We extend grace while we all grieve the loss of the good that was before the pandemic.
As dark as the world is today, as many lives lost to this virus, we have opportunity to search out the reasons we ought remain grateful. I believe that in the midst of devastating crisis, that joy can still be found. I am fortunate that I don't have to look too far to see a community of learners, teachers, and families who are choosing to ensure that their children remain engaged, continue to have access to an education, though it looks vastly different from what we've known.
Dominique Jefferson
Principal, Hallett Academy
The Way We Learn Best
When we began planning for remote learning, we set goals aligned with our mission and vision, focusing on academics and character. Our school's small size has made it possible to be nimble and responsive to students, staff and families.
Odyssey students typically spend many days outdoors, with all students participating in overnight camping adventures. We also place a large emphasis on engagement and positive character, emphasizing the motto, "We are crew, not passengers." We knew that we had to prioritize reducing social isolation that our students might experience from online learning, while preparing the highest quality instruction we could offer. Since April 7, all our K-8 classroom teachers have been leading morning crew meetings, providing recorded and live lessons and activities, and offering teacher support hours every day. Our intervention and special education teachers have provided small group and 1:1 instruction to our most vulnerable students. Families have risen to the challenge by supporting their students at home.
We've worked hard to keep spirits up by boosting morale and offering support where needed. Some community members have donated their CARES act payments to buy supermarket gift cards for our most impacted families. Our mental health and administrative teams have made daily wellness calls to students and families. We've offered fun adventure ideas to families to help them stay connected to this important part of our school while at home. Our P.E. teacher, Kaylie Titus, has visited 66 families by bicycle to promote physical wellness, social distancing and connection. We've held weekly staff check-ins and we've shown appreciation for teachers through gift certificates and homemade treats delivered to their doorstep.
The pandemic has reminded us that we learn best by making mistakes. We're all trying new things that we think are impossible, but then we do them. By taking care of ourselves and staying home, we've cared for others and flattened the curve. It's up to all of us to get everyone safely to the other side.
Marnie Moody Cooke
Principal, Odyssey School of Denver
Gritty, And Full Of Grace
During these uncertain, oftentimes scary times in our world, this is undeniable: The Smith Community is resilient, flexible, gritty, collaborative and full of grace and encouragement. We are blown away by our amazing teachers and staff who transformed learning almost overnight to ensure that our students could access content, practice skills, and grow remotely. Our families are the picture of commitment and diligence, who will do whatever it takes to support their children. It most definitely takes a village, and this Smith Village is rising to the occasion.
Teams of teachers are partnering together to deliver rigorous, standards-based content in every lesson, each day. They're reviewing students' work and coaching them to correct, improve and enhance their responses and ideas. However, the highlight of my days and weeks is visiting LIVE sessions in action, real time. Our students are craving face-time with their teachers and classmates, who are more like family and friends; and while it's only digital, we are fostering community and connection, nonetheless.
To our parents and families, when in doubt, choose connection. With your children, with your neighbors, with family. Do not let the obligation of "home school" lead to added stress or anxiety. Let us not look back on this time with regret over arguing about schoolwork, getting frustrated with an assignment, or battling with our children to log into yet another Google Classroom for the day. While we are leading school communities and classrooms of children, we are also moms and dads and spouses, parenting and working and teaching and leading, alongside everyone else… from home. In this village, let us give ourselves as much grace as we are affording one another.
Your school team is working diligently behind the scenes to provide the very best instructional opportunities for your children while also planning and designing for the future of learning at Smith. You can count on us to meet your kiddos where they are and build upon their learning with intentionality and precision to accelerate growth and fill learning gaps when the time comes for us to reunite. In the meantime, stay strong, stay healthy, stay encouraged, and choose connection.
Emily El Moudaffar
Principal, Smith Elementary
Change Is Opportunity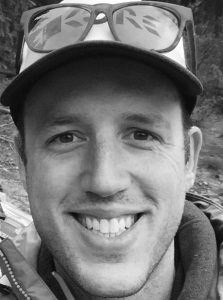 One of the many implications of the pandemic is that it has really made clear the essential role schools play for our communities, at large. The impact runs the gamut: providing academic instruction, physical and social growth opportunities, mental health services, two square meals a day, and a safe and nurturing environment for students to be while parents work. DSST Public Schools, where I have taught and led for 11 years, has worked hard during this crisis to ensure families have access to food, and are working with Denver Metro Emergency Food Network to deliver meals to any DSST families in need of food, free of charge.
The realities of working and learning from home have also made abundantly clear how difficult it is to teach! Anyone who has been a teacher before—whether for one year or for an entire career—knows that teaching is not easy. For many families with children at home, needing help not only with content and e-learning, but meeting all of the other needs our young people require has only reinforced the incredible impact our schools have on all of our lives.
I would recommend to families and students to stay engaged in e-learning. At DSST Public Schools, we knew consistent engagement was critical, and we set a goal for 100 percent access (internet and technology) for our students at the beginning of this crisis. We are proud to report we achieved that goal. It may be tempting to look at policies that are more forgiving and decide to stop e-learning, but it's quite possible this reality will be a much longer-term reality.
I would also recommend that families and voters reach out to your local legislators and lawmakers and advocate for maintaining as much funding for schools as possible. The implications both now and into the future are quite dire if funding decreases, as our state is already one of the poorest-funded in the nation for education.
Lastly, embrace this change as opportunity. We are in this new reality together and have a great chance to innovate and improve upon the "ways of yesteryear" and improve our overall educational experience for all stakeholders: students, parents, educators and the community.
Josh Hugo, Acting Director
DSST: Montview High School
Related Coverage 
Graduating in Times of Pandemic: Interviews with students
Dear Class of 2020: Letter from a fellow graduate
Pomp and Circumstance: Celebrating Graduates on Eudora Street.
Online Extra: East Principal John Youngquist, theater chair Matthew Murphy and longtime sociology teacher Michael Hernandez weigh in on the challenges of the past several months.