COP26 Summit: Much More Needs To Be Done
by Tracey MacDermott
For the GPHN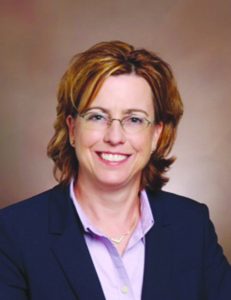 Last month the Conference of the Parties (COP26) was held in Glasgow, Scotland over two weeks, resulting in what seems to be a world awakening of the climate emergency.
The big goal is to keep warming under 1.5° Celsius (we are already at 1.1°C of warming) with little time to reach it. For this to happen all countries must do more and do it faster. The conference asked countries to produce goals to reduce emissions that help us reach net zero by 2050. That means by then our global community should produce no more greenhouse gases than it is removing.
The conference has been billed as the last chance to prevent a global catastrophe. Yet world leaders have not come to an agreement on how to keep within the 1.5°C goal.
Even with the pledges that were made during COP26, the world will not be on track to limit warming to this crucial number. The British Broadcasting Corporation reported that the world is headed for 2.4°C warming, noting that the COP26 "has a massive credibility, action and commitment gap." The BBC also noted that the US and China's goals to reach net zero have only slightly improved since the Paris Agreement was adopted in 2015. The biggest driver in the gap between the goal of limiting warming and the actual projection is that the plan to achieve these goals is lacking in concrete objectives.
Coal became a pawn for negotiation at the conference. India, one of the world's biggest coal users, insisted on a last-minute change in the agreement from "phase out" coal to "phase down." Coal is mostly carbon and when burned produces carbon dioxide, a heat trapping gas. India has an opportunity to leap-frog over dirty coal and go straight to renewables. In order for developing nations to phase out coal an influx of money would be required to help them make this transition. Both Japan and Italy committed to increase funding to help countries make the transition. While more than 40 countries pledged to phase out coal, the U.S. was notably absent.
The U.S. and Europe announced a global partnership to cut methane emissions by 30 percent by 2030. The Intergovernmental Panel on Climate Change estimates that methane is responsible for about half of the 1 degree Celsius net global rise in temperatures since the pre-industrial era. President Joe Biden made methane the centerpiece of his commitments in Glasgow by announcing a new regulation on oil and gas companies. While reducing methane is critical, the world also needs sustained focus on CO2 reduction.
Deforestation led the talks, with 130 countries pledging to halt and reverse it. Notably, Brazil signed this agreement. However, as reported by Al Jazeera, Brazil's deforestation of the rainforest in October rose by 5 percent compared to a year earlier. While we can remain hopeful that Brazil will follow through on its commitment, President Jair Bolsonaro has implemented staffing cuts to its environmental agencies and created roadblocks to environmental law enforcement, making them ineffective in combating illegal logging operations. There was a bit of encouraging news when Jeff Bezos, founder of Amazon, committed $2 billion to help restore natural habitats and restore food systems.
As this critical conference came to a close we are still on the brink of a disaster, with no solution to limit global temperatures to under 1.5°C. It is imperative that each of us act now. Get involved with our state and city's progress on this issue. For 2022, please commit to working to reducing your own climate footprint.
Tracey MacDermott is an at-large member of the board of Greater Park Hill Community, Inc., and immediate past chair. She was trained as a Climate Reality Leader in 2017, and is currently the Statewide Co-Chair of the Climate Reality Project for the 100% Committed Campaign.