Greater Park Hill News: 60 Years Chronicling The Neighborhood
By Cara DeGette
Editor, GPHN
Imagine Park Hill with a constant roar of airplanes taking off and landing at the airport next door, rattling your doors, your walls, your nerves. Imagine Park Hill with large swaths of nearby City Park paved over for zoo and museum parking and an amusement park, plus hundreds of bureaucrats using the pavilion at the lake, as an office building.
Imagine Park Hill as an all-white neighborhood, with all-white schools.
Imagine Park Hill with ongoing gang violence and drug houses. Or imagine Park Hill, many of its old houses scraped, replaced with blocks upon blocks of slot homes and identical multi-story buildings, replicating a current-day Sloan's Lake, Highlands, or parts of Five Points.
This is to imagine Park Hill, without its warriors for the neighborhood – and without its newspaper. For 60 years, activists have worked to eradicate the racist practice of redlining, and to halt white flight from Park Hill. They engaged in a herculean (and successful) battle to move the airport. For 60 years they have worked to build an integrated, healthy, diverse, interesting neighborhood.
This month, the Greater Park Hill News marks its diamond anniversary – 60 years reporting the neighborhood successes, the controversies of the moment, and yes, its tragedies and occasional failures. The newspaper, originally a newsletter, was the product of the men and women who banded together to form the Park Hill Action Committee to establish one of the first purposely integrated neighborhoods in the country. These organizers recognized the importance of a vehicle by which to communicate, inform, and organize.
Diverse, curious, and quirky
It's safe to say that without the activists and a newspaper to chronicle the first draft of the history of their activities, this neighborhood – which stretches roughly from Colfax north to Interstate 70, Colorado Boulevard east to Quebec – would be a vastly different place.
The newspaper, like the neighborhood, has undergone some pretty dramatic changes over the years – including its name. The first issue of the Park Hill "Actionews" appeared in October, 1960. A few months later, in February, 1961, "Actionews" was rolled into the "Park Hill Reporter." By the next year the newspaper had morphed into the "Park Hill Scroll." For a couple years, from 1964-65, the newspaper was nothing more than a mimeographed "Newsletter," published on legal-sized paper.
Through the 1970s, the paper more or less reverted back to the "Actionews," and in 1977 the newsletter was changed to its tabloid newspaper format. In 1986, the newspaper became the Greater Park Hill News – though, truth be told, there are old-timers who still call it "The Newsletter." Its motto for many years – splashed across the banner on the front page – was this: "Neighbor and neighbor living and working together … that's Park Hill"
In the 2000s, the newspaper updated to full-color advertisements and photos, and it saw numerous design changes. Many community newspapers are little more than marketing and boosterism vehicles, but throughout its many iterations, and its numerous editors, the Greater Park Hill News has incorporated news coverage and strongly articulated opinions that reflect this vast and diverse, curious, and largely engaged neighborhood. Serious coverage has been balanced with fascinating, sometimes quirky, stories that reflect the character of Park Hill and the characters that have made this neighborhood home.
The newspaper's devoted advertisers, including real estate brokers and companies, and locally owned businesses, have sustained the newspaper and allowed it to thrive.
Cramming 60 years worth of coverage into one story is impossible, of course, but here are just a few highlights of the battles the neighborhood has taken on and some traditions neighbors have embraced.
A few big stories
As noted above, over the course of many years the newspaper chronicled work done by the Park Hill Action Committee in the late 50s and early 1960s to halt redlining – the orchestrated efforts by the real estate and banking industries to keep Black people from moving into what was at the time an all-white neighborhood. One of the defining actions of the neighborhood activists was to create a purposely integrated neighborhood, where people of all colors and backgrounds lived and thrived.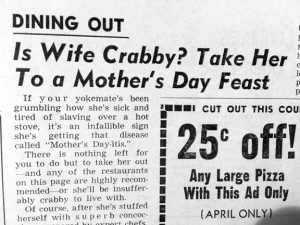 Another massive battle was Keyes v. School District 1, which originated in Park Hill. The U.S. Supreme Court ultimately ruled in 1973 that Denver Public Schools' had, over a period of years, intentionally created and maintained racial segregation in its schools.
Though the years, Park Hill activists effectively forced the closure and relocation of the city's major airport, Stapleton. They have engaged in a multitude of actions in an effort to preserve and protect City Park. They successfully fought to keep a prison out of the neighborhood, and they stopped a toxic waste storage facility from being built in north Park Hill, at roughly I-70 at Dahlia. They halted an effort by RTD to run a rail line from downtown to Stapleton on MLK, Jr. Boulevard, which they feared would split the neighborhood.
On Halloween night in 1993, Carl Banks, 18, was shot and killed as he was shepherding young trick-or-treaters in Park Hill. The following year, and for many years after, activists organized "Ghost Posts" on corners throughout the neighborhood, to reestablish a safe holiday. When gang violence began to overrun and overwhelm the neighborhood in the early 90s, block workers agreed to serve as eagle-eyes, helping to flush out houses that were clearly dens for gang and drug activity.
When neighborhood elementary school students began faltering, activists responded with a Summer Scholars program, to help them improve their reading skills. They also set up before/after school programs and promoted installing social workers in every school – long before the concept went mainstream.
Still no outdoor pool
Newspaper accounts also highlight the fun times – the plays, dance performances, musicals, and Saturday movies for kids. Roving wine parties were established for grown-ups, during which people walked from house to house on their blocks, meeting their neighbors and consuming (sometimes vast) quantities of wine. The 4th of July Parade was born 11 years ago when a few neighborhood kids decided to ride their bikes down 23rd Avenue.
There were the critical services, including, over the years, the Christmas gift basket program, a thrift store, the food pantry and weekend food program for students, the current Thanksgiving giveaway of turkey dinners with all trimmings. And stories about all the creative, and yes, entertaining ways to pay for all these programs: The annual Park Hill Home Tour of the neighborhood's gorgeous houses, the annual Garden Walk through beautiful backyards.
There have also been battles waged and lost. There is still no outdoor public pool in Park Hill – a thorn in the neighborhood's side as far back as April, 1961. Requests to build a grocery store in the northern part of Park Hill, a food desert, have been ignored by developers and city leaders. Efforts to desegregate north and south Park Hill during the mid-to-late 1990s have been replaced with concerns over increasing gentrification of the entire neighborhood.
Some of the past controversies continue, and others have emerged – including the city's current and controversial East Area Plan that would increase density along the Colfax corridor and likely push traffic into the neighborhood. There is a push by a deep-pocket developer to build out the 155-acre Park Hill Golf Course in the northwest quadrant of the neighborhood, despite a conservation easement that was designed to keep it open space. On the other side of the neighborhood, Johnson and Wales University is closing next year and selling its campus, at Montview and Quebec – leaving neighbors wondering who and what might replace it.
'A fierce, burning purpose'
Over the years, the baton of leadership in Park Hill, and of this newspaper, has been handed down through generations. And at least since the mid-1990s, some of those leaders have urged new leaders to be vigilant. On Sept. 21, 1995, marking the occasion of GPHC's 35th anniversary, longtime Park Hill historian Art Branscombe offered the following: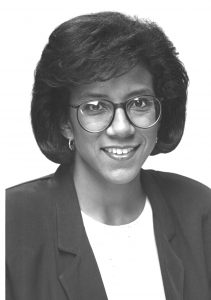 "Looking back, I think it's fair to say this was once a really great civic and civil rights organization … In those years we had a fierce, burning purpose: to prove to the organized real estate industry, meaning most realtors, realists, bigoted bankers, insurance firms and real estate appraisers that is was not only morally right but practically essential – and possible – to smash the real estate industry's ghetto-building pattern of operations.
"We had all those folks mentioned above against us. At times it seemed we had the whole world against us, but it was only those enemies plus the police, city agencies such as street sweepers and trash collectors, the Denver school board, most school administrators, and some college professors. The other folks weren't against us, they just didn't care.
"It was a heckuva fight, Momma, but we won. We beat the system – partially."
Branscombe was pained at the idea of turning GPHC over to a more relaxed, younger generation "that has never known the fear or outrage that drove the old-timers to spend thousands of hours working on behalf of the community." Yet, he was hopeful.

"I believe the frontier in American race relations still runs right through Park Hill. So whether we like it or not, we're still pioneers."
Celebrate 60 with $60
Seeking Newshounds And Champions Of The Fourth Estate: Yes, You!
Every month for 60 years – rain, snow, sunshine or pandemic – the award-winning Greater Park Hill News has brought you the news of the neighborhood. We rely on our advertisers to keep us in the black, allowing us to distribute the newspaper for free, via our unique blockworker program, to thousands of homes and businesses.
Like many of our advertisers – most of whom are also locally owned businesses – 2020 has been a major challenge for us. And like other newspapers, a drop in advertising this year has burnt a hole in our pockets. That brings us to you, dear readers. We need your help to sustain our already lean operations in these exceedingly lean times. Please support our tradition of delivering news of the neighborhood – from in-depth and thoughtful information about our schools, libraries and government, to opinions and stories that highlight local businesses, characters and happenings in Denver's best neighborhood.
We've launched a campaign to raise $60,000 – perhaps an entirely unrealistic goal, but hey, it's a nice round number to highlight a pretty remarkable milestone. All contributions will give help offset our operations. We have several suggested levels: Newshound ($6), Gatekeeper ($60), High-Level Source ($100) and Champion of the Fourth Estate ($600). But really, you can give just about any amount – every contribution will help.
To donate, go to https://greaterparkhill.org/newspaper/support/
Thanks for helping to keep your neighborhood newspaper alive and free to readers!
— Cara DeGette
It's Your Move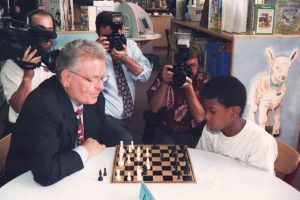 What is your best story about Park Hill? Maybe it's an anecdote about delivering the newspaper, or the reason you moved here, or a vivid detail about growing up in the 'hood. We're collecting your memories for the December issue. Please keep them to 300 words or less, and email them to editor@greaterparkhill.org. Deadline is Nov. 15.