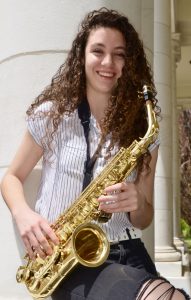 This year didn't go as planned, actually, most of our high school career probably hasn't.
From cheerleader scandals, sexual assault allegations, to walkouts, and school shutdowns. Snow days and bomb cyclones, to a crazy lady from Florida.
We never really thought this is how the most memorable four years of our lives would go. But nevertheless, we became the class that has its mark on East forever.
We are crowd surfing at pep-rallies and senior sunrises, students running around with water guns and goggles.
We are late-night practices and early morning ski days, 10-hour musical rehearsals and pop shows.
We are Cakes and Jazz and Serendipity, barrel people, and crowd chanters.
We are doughnuts at early release, house parties, and Congress Park.
We are DECA, and Con Law champions, teacher walkouts, and hallway parties.
We are Instagram photoshoots, Target adventures, and Red Rocks sunrises.
We are political views and activists, climate change, and gun control voices.
We are late-night pancakes and early morning Starbucks, afternoon hikes, and long drives.
We are TikTok dances, late-night studying, and car accidents.
We are Harvard, UCLA, Boulder, CSU, Butler, Metro, UW, USF, UCSD bound.
Many of you might not get to live out your prom night dream, or hear your name being cheered as you walk across that stage to receive your diploma.
Nevertheless the Class of 2020 is a class that never gives up, a persistent group of kids that were born when our country was suffering after a terrorist attack.
The unusual circumstances that we have endured from birth to now only make us stronger than we ever were before.
COVID-19 may have taken the end of our senior year away. But it will never take the fight out of the smartest, most athletic, creative, and rambunctious group of students
to ever walk the hallways of East High School –
and that's on, period.
Love, your fellow senior Angel, Maria Madden
Related Coverage 
Graduating in Times of Pandemic: Interviews with students
Thoughts on Leadership: Several Park Hill school principals share their thoughts on education in the age of pandemic.
Pomp and Circumstance: Celebrating Graduates on Eudora Street.
Online Extra: East Principal John Youngquist, theater chair Matthew Murphy and longtime sociology teacher Michael Hernandez weigh in on the challenges of the past several months.