Flores, Escárcega, Morgenstern Vie In District 1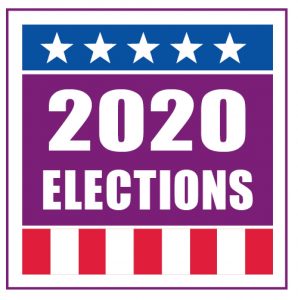 There has been much attention paid this year to Colorado's hotly contested U.S. Senate race. As of press time nine Democrats were working to win the June 30 primary to take on the Republican incumbent Cory Gardner in November. (See coverage of that race in last month's issue, online at greaterparkhill.org.)
Numerous statewide races are also in play, including candidates running for the Colorado State Board of Education in District 1, which includes Denver.
So what exactly does the unpaid seven-member State Board of Education do?
Among its duties, the board appoints the Commissioner of Education and approves the Colorado Department of Education budget. The board sets rules, regulations, and policies that govern public education statewide, including pre-kindergarten through 12th grade, adult education, and public libraries. The board also accredits public school districts, distributes federal and state funds and regulates educator licensing.
This year three Democratic women are vying for their party's nomination in District 1, including incumbent Valentina "Val" Flores, Lisa Escárcega and Donna Morgenstern.
There are currently no Republicans running for the seat, meaning the winner of the primary will likely face no challenger in the November general election (Note: Morgenstern is petitioning onto the ballot, and Flores and Escárcega are going through the March 7 caucus. The outcome will determine whether they qualify for the June 30 primary.)
We offered the three women the opportunity to articulate their reasons for running. Here's what they had to say.
Promises Fulfilled, Still Much To Do
By Valentina "Val" Flores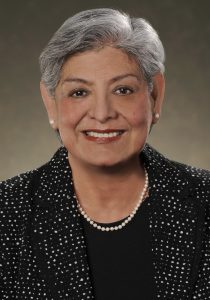 I am your Democratic Party incumbent running for the Colorado State Board of Education in the 1st Congressional District.
Why run for another term? Our public schools across Colorado need our help. Our state is facing a crisis in education. Too few families have access to quality early childhood education, we have too few students entering the teaching profession, and our students are not improving to grade level status quickly enough. Too many students are not career or college ready at graduation.
Thus, I am running to ensure we have quality public schools in every neighborhood across the Metro area, and across the state to get this work done in my final term. I promise to keep on working hard for our students, no matter their ethnic/racial identity, their disability, whether rural, urban or suburban, or gender and class status. This is so all our students receive the best education in Colorado we can provide. We must all work hard at giving the best choices to how students meet grade level expectations – a standardized test is not the only measure of a student's success.
Our students and our teachers need and deserve our respect. We must provide teachers the compensation and the training they so rightly deserve. It is not fair that as a state we are so blessed with one of the greatest economies in the U.S., but our teachers are paid the least of most states. As we move forward, I will fight hard, as I have done before, to work for having the best trained, and the best-compensated teachers in Colorado.
Many of our students are dealing with mental health issues and we need to provide our schools as well as our communities with the resources and mental health personnel to help our students overcome these issues. We must provide our schools with social workers, school counselors and psychologists so our students are able to study, learn, and live fruitful and fulfilling lives.
As a lifelong teacher, professor of education, evaluation and measurement specialist, and as an education policy analyst, I bring an experienced voice (50 years) to the Colorado State Board of Education.
I have been on the job for these past five years, and I have accomplished much in what I set out to do. I have fulfilled my promise to you in supporting and providing for early childhood and kindergarten education for a much larger number of students in Colorado; accomplished getting more paid training in ESL education for all Colorado teachers who need this training. With my support, reading teachers will get more reading teacher training under The Read Act. Finally, the READ ACT will be serving ESL, Latino students, who had been excluded from the last READ ACT.
With our campaign assistance, we have stopped the spread of Douglas County-style privatization, and curbed the closing of many more schools by Denver Public Schools. I plan to continue working for more education and academic successes for our Colorado students in the next six years. I hope to earn your vote on June 30.
Val Flores earned her doctorate from the University of Houston, and has taught at the K-12 and university levels in Colorado, Texas, Utah and Nevada. She has also taught English as a second language in Denver Public Schools. Her campaign information is on Facebook, at Val Flores for State Board of Education.
It's Time For True Equity In Education
By Donna Morganstern
As a veteran education data and policy analyst, I'm tired of hearing "equity" bandied about by people paid inflated salaries, who tiptoe around the issues, gather even more community input, and funnel education dollars desperately needed in the classroom to "consultants."
It is time to provide children of all races and economic status an equitable public education. Yes, there are obstacles to overcome: Federal/State/District funding formulas, supplemental fundraising, choice boundaries, etc.
Colorado's School and District Performance Frameworks (SPFs/DPFs), widely deemed invalid and unreliable measures of student learning and teacher effectiveness, have been weaponized against students, teachers, and neighborhood schools. Students know their test performance impacts teacher evaluations and school closure decisions. Central administrators put the burden on students and teachers, who do not allocate the resources, while abdicating their own responsibility.
It is time for real change. Let's expand the SPFs and DPFs beyond high-stakes test scores and graduation rates, give equal weight to indicators of equitable access to the resources necessary to pass those tests, and award points when we narrow the gaps. For example, include the percentages of students who enrolled in and completed the algebra and geometry classes needed to score high on CMAS math in the data tables that disaggregate the test results by ethnic group. Let's assign SPF/DPF points for closing the gaps in percentages of students taking AP, IB, and GT classes and post those data as well.
Research shows that students do better academically and emotionally when school staff reflects student diversity. Let's give SPF and DPF credit when staff and student demographics align, and deduct credit when schools over-identify ethnically diverse students for disciplinary actions, such as suspension and expulsion.
Hispanic, Black, and Asian students are begging for culturally responsive and relevant curricula, and white students don't even know what they are missing. Let's be academically and socially responsible and award SPF/DPF points to schools and districts that adopt history and social studies curricula that reflect all cultures.
Some students come to school for art, music, and other electives. Let's award points to schools and districts that offer creative and stimulating electives and make sure that all students enroll in them, regardless of race, language, income, disability, or talent. Professional organizations recommend adequate numbers of students per teacher, guidance counselor, school nurse, and social worker. Let's publish our district and school ratios and award points for meeting targets.
Twenty years of education data and policy analyses expertise, and experience as mother of a bi-racial special-needs son, have made me an outspoken advocate for all students. Coloradans paid increased property taxes this year, 65 percent of which goes toward K-12 education. I believe districts have a fiduciary responsibility to ensure our state's $6.1 billion education budget directly supports students, teachers, and neighborhood schools effectively and equitably.
I look forward to serving as your CD1 representative on the State Board of Education and making long-overdue changes that others have been in position to do but have not accomplished. I appreciate your support.
Donna Morganstern recently retired from the Colorado Department of Education, where she was a data and policy analyst in the Unit of Federal Programs for 11 years. Prior to that, beginning in 2000, she was the Douglas County School District's Research and Assessment Office data analyst. Her campaign website is DonnaMorganstern.com.
We Must Redefine Quality Schools
By Lisa Escárcega
Hello, my name is Lisa Escárcega, and I am running for the State Board of Education in District 1. Growing up while experiencing poverty in Detroit's public-school system I was lucky to have teachers who were able to see me despite the dirt on my face and clothes. I went on to become the first in my family to receive a four-year degree, followed by a masters and doctorate.
I am running for the SBoE to bring a strong, informed and consistent K-12 voice back to the board. For the past several years, the K-12 voice and understanding on the state board has been severely diminished. The voice of the community has been diminished. The current state board is moving our state education system into one that implements policy from the top down and is creating a business model of competition for public education. We need members on the state board that have in-depth and experiential understanding of the issues so that all aspects of what the state board does can be questioned and reviewed.
I see two competing issues for the top spot of the most pressing issue for education in Colorado: Public education funding and the privatization of public education.
Our lack of funding for pre-K-12 public education is starving our schools and educators. This is, on many levels, by many people, intentional. By not adequately funding our pre-K-12 schools, the narrative of "failing public schools" gives the cover and support to the need for alternative choice programs. The privatization sector has used this narrative to funnel money into the alternative choice sector. Profit is the ultimate motivation, which is achieved by the selling of services and investment of real estate.
Our challenge is to secure increased funding that is directed to traditional public schools and to expose the outside funding by those that want to privatize education.
Related to the above is the need to redo our accountability system for schools and districts. We need to start with defining what is a "quality school." Rather than starting with data that we have and misuse, we start with communities and stakeholders defining what a quality school is. Then we look to see what data we already have to measure the definition, and then we work to develop other measures. The best example of this work I have found can be seen at mciea.org/.
By redefining what a quality schools is, we begin to change the narrative away from "failing schools" toward noting all schools have qualities of excellence and areas for celebration. Support for areas needing improvement should be a goal, rather than a punishment – or worse, school closure for failure.
I am honored to have earned the support of leaders in education like the Colorado Education Association, DPS School Board Director Tay Anderson, Colorado NAACP Director of Education Joyce Brook, and more. Learn more about me and my platform at lisaescarcega.com, and follow me on Facebook to learn of upcoming campaign events.
Lisa Escárcega has lived in Colorado for over 30 years and is a proud mother of three. She started her career in education as a K-12 school psychologist and has worked throughout the K-12 systems striving to find how we can best serve our children, our educators, and our communities. Escárcega has spent the latter half of her career analyzing accountability, evaluation processes, and continuing to build relationships across the education community.