Discover Color, Light, Repurposed Treasures at Park Hill's 7th Annual Open Studio Tour Oct. 19 and 20
By Joyce Nielsen For the GPHN
The annual Park Hill Open Studio Tour, now in its seventh year, features potters and glassmakers as well as painters, collagists and jewelers. In all, more than 22 artists in 11 different locations will have their creations on display and for sale in their studios throughout the neighborhood.
The Open Studio Tour is on Saturday and Sunday, Oct. 19 and 20, and promises to be a beautiful Autumn weekend to walk or bicycle, if you like, to the artists' workplaces and showcase areas—their porches, living rooms, hallways, garages, and patios. The tour allows neighbors to pop in and view original, high quality art, and meet the artists. There is no cost for the tour; the prices for the artwork on sale vary.
Objects d'art are more than decoration. Every painting, every object has a story about its making. Each reflects the artist's expressive interpretation of the world. One common theme this year is the use of recycled, recovered, and re-purposed materials.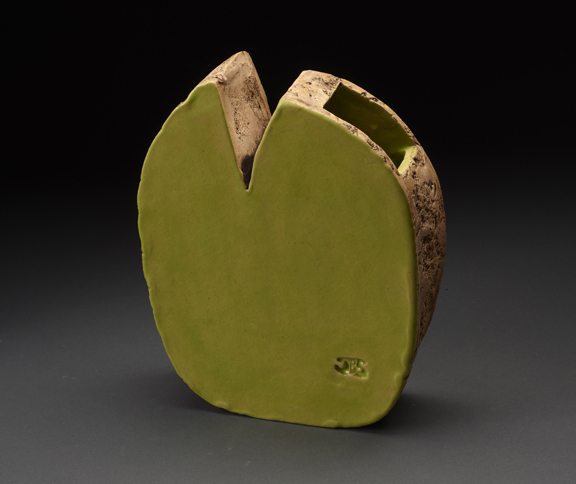 The tour this year is sponsored by Koko Fit Club of Denver, at 6231 E. 14th Ave. (kokodenver.com). The following is a list of artists and the 11 stops on the tour. From South to North Park Hill, they are numbered the same as they appear on the brochure map that you can pick up at any of the 11 locations (you can also find it on the Park Hill Studio Artists Facebook page).
No. 1. Frances Mackey, at 1430 Birch St., makes clay objects for everyday use and creates small house sculptures out of stoneware and porcelain.
No. 2. The Paterson sisters are at 4331 and 4333 E. 16h Ave. Mia Paterson began her artistic life working in clay and metal, so 3D approaches inform her paintings. She is interested in how light moving across solid forms creates a construction of planes. She collaborates with and shares studio space with her sister Erika, her next-door neighbor. Erika Paterson has a lifelong interest in pattern and color, interests that are reflected in a variety of mediums, including mosaics, painting, and repurposing furniture. She is involved in carving, glazing and firing a line of ceramics with her sister.
No. 3. At 4857 East 17th Avenue, Jean Smith uses the slab roller to flatten the clay she uses to create her pieces. Also at this address is Rebekah Robinson, an oil artist who is inspired and fascinated by the unseen and rarely noticed scenes at the Botanic Gardens.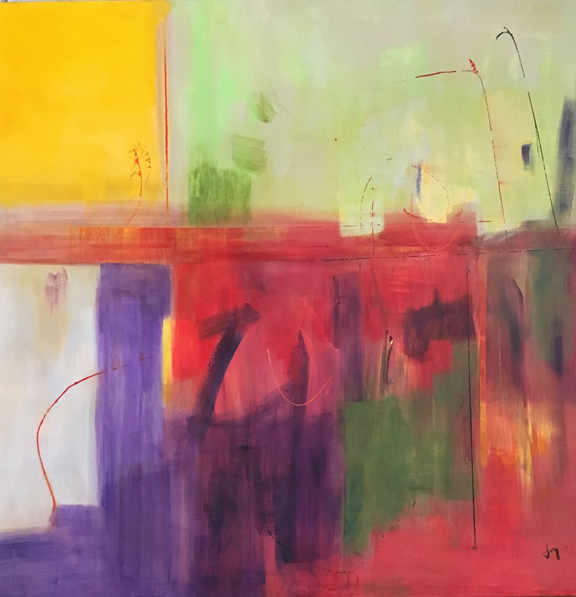 No. 4. Joyce Nielsen will show her work at 2075 Ash St. Nielsen is a multi-media artist whose subject matter ranges from pots and pans to landscapes and letters. Her style is mostly abstract and is more often layered, textured, and multi-colored.
No. 5. Four artists are at 2044 Elm St. (enter thru alley). Glassmaker Karrie McBryde loves the interaction of color, light and form as she coaxes 2,000-degree glass into functional and decorative items. Cecilia Coats uses paper collage to create images of animals and nature from handmade and reused materials. Suzie White creates mostly functional pieces in fused glass. Her glass creations are inspired by the diversity of nature and brought to life in brightly colored glass. Jeanne Kittle makes beaded bracelets and necklaces, many with matching earrings, and colorful silk flower arrangement wreaths. All her items are charged with reiki energy.
No. 6. At 4933 East 22nd Ave, Barbara Hoffman has been exploring clay forms that are best enhanced by soda firing. Her goals are good form, function, and surface decoration. Sarah Christensen's work is handmade functional ceramics. It is mostly wheel-thrown porcelain pottery and jewelry, decorated with a variety of underglaze and glaze, and soda fired. Glenne Stoll creates three-dimensional paintings on ceramics and paper-mache sculptures.
No. 7. The Art Garage, at 6100 East 23rd Ave., is original sponsor of the tour. There, approximately 15 artists will show their work. Among them: Emily Schaller, whose art is inspired by nature. Her collages include upcycled materials and textures scavenged from a plethora of sources, and can be dirt, leaves, sticks, pebbles, fabric, paper, beads, paint and pastels. Kylle Been, who has been working in clay for 15 years, builds useful art – cups, bowls, mugs – that feel good in your hands. Elyse Lani mixes screen-printed, stylized female figures with art deco-inspired floral embroideries to create small wall hangings. Sal Greenberger, an artist and elementary school teacher, has been painting all her life and works with live edge slabs to create unique furniture that highlights the natural features of wood. Other artists will show jewelry, prints and collages, messenger bags, pastel drawings. Also included are several members of their art therapy group from the WINGS Foundation (https://www.wingsfound.org/).
No. 8. Andrea Gordon is at 2630 Ash St. Gordon creates three-dimensional paintings on ceramics, and paper-mache sculptures.
No. 9. Michelle DiGiacomo, at 2630 Eudora St., works primarily in watercolor, graphite, and acrylic. DiGiacomo is in the process of earning a certificate in botanical illustration at the Botanic Gardens. She teaches drawing, acrylic painting, and watercolor classes to adults through Denver Parks and Recreation.
No. 10. At 2690 Krameria St. you'll find David Haas Howard, a fine woodworker who specializes in coaxing a second life out of reclaimed lumber. His unique stained-glass cutting board series is a joy to behold.
No. 11. At 3384 Jasmine St., Benjamin Sheriff Clarke, will display his paints in oil, acrylic, pastel and watercolor. Clarke works as an artist and illustrator for films and books and graduated from Rocky Mountain College of Art and Design. At the same location is Patricia Barr Clarke, one of the founders of the studio tour. Patricia paints on location watercolors, most recently in Curacao, Spain and Chile as well as Colorado, and teaches weekly watercolor classes at The Art Garage. She is a signature member of the Colorado Watercolor Society.
Photos courtesy of the Park Hill Open Studio Tour.